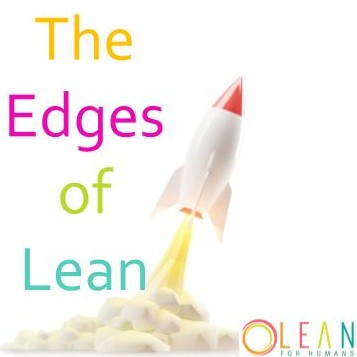 The Edges of Lean explores topics in continuous improvement (lean thinking, creative problem solving, six sigma) that get overlooked. Meet the people practicing lean in odd places or with different twists, always with a focus on respect for people and continuous learning.
Episodes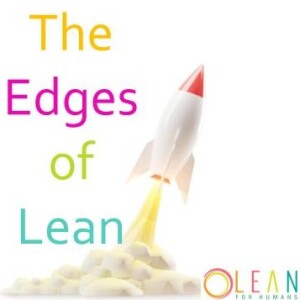 Tuesday Sep 19, 2023
Tuesday Sep 19, 2023
Ep
Success requires expertise, and today's work world requires leaders to lead beyond their areas of personal skills. Wanda Wallace calls this "spanning" leadership, and she works with leaders to build their success in leading across functions and domains where they have little expertise. Wanda is the author of "You Can't Know It All: Leading in the Age of Deep Expertise." She joined me at the Edges of Lean to share her insights and discuss why spanning leadership is vital for lean leaders. 
Wanda Wallace  
Dr. Wanda T. Wallace is a renowned leadership coach, facilitator, and speaker with extensive expertise in guiding executives and organizations to improve performance through enhanced communication and collaboration. As managing partner of Leadership Forum, she works closely with clients to foster more effective leadership conversations, break down silos, and build high-functioning teams. With over 25 years of experience spanning corporate, government, and nonprofit sectors, Dr. Wallace is a highly sought-after advisor on critical issues around leadership development, organizational change, cross-boundary collaboration, and diversity and inclusion. She holds a doctorate in organization development and has coached over 100 executives to expand their influence. 
KEY TOPICS IN THIS PODCAST:
00:02:04 Better conversations lead to success.
00:03:02 Conversations between leaders and followers.
00:09:27 Blend expertise and Spanning Leadership.
00:13:33 Leaders must be curious.
00:19:26 Build trust through effective communication.
00:22:27 Hub and spoke model limitations.
00:28:40 Listen and understand before responding.
00:30:02 Finding common ground in negotiations
00:32:57 Respect and effective communication matter.
00:39:57 Embrace discomfort for growth.
00:43:38 Find your satisfaction.
KEY TAKEAWAYS 
Success in today's work world requires leaders to lead beyond their areas of personal expertise. 

Spanning leadership, as coined by Wanda Wallace, is the ability to lead across functions and domains where leaders have little expertise. 

Effective conversations involve dialogue and back-and-forth conversations, rather than one-way communication or giving orders.

Conversations between peers can be challenging, but it is crucial to collaborate and overcome roadblocks to achieve productive outcomes. 

Spanning leadership requires leaders to understand enough about different domains to have effective conversations and remove roadblocks for their teams. 

Building trust, asking open-ended questions, and finding common ground are the key elements of successful conversations and effective spanning leadership.
Memorable Quotes From Wanda Wallace
"There is no growth in comfort and no comfort in growth."
CONNECT WITH Wanda Wallace 
Website:  https://www.wandawallace.com/  
Instagram: https://www.instagram.com/wandatwallace/ 
Twitter: https://twitter.com/AskWanda 
Youtube: https://www.youtube.com/channel/UCeOHP2j2KfeQjQpdHZsVbWA 
LinkedIn: https://www.linkedin.com/in/wanda-wallace-028a798/ 
Book: https://www.harpercollins.com/products/you-cant-know-it-all-wanda-t-wallace?variant=3211639360720