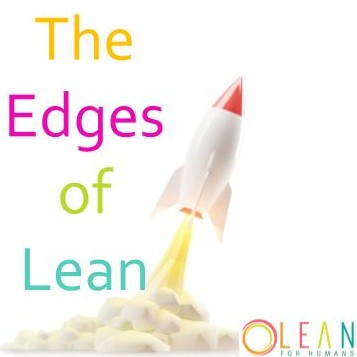 The Edges of Lean explores topics in continuous improvement (lean thinking, creative problem solving, six sigma) that get overlooked. Meet the people practicing lean in odd places or with different twists, always with a focus on respect for people and continuous learning.
Episodes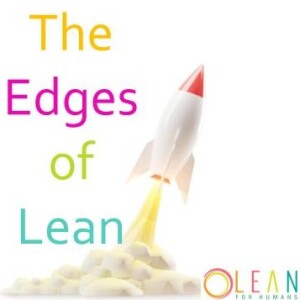 Saturday Sep 30, 2023
Saturday Sep 30, 2023
I hope you are a voter! It is such an important civic responsibility. As a continuous improvement professional, have you ever thought about improving the election process to help make everyone confident that elections are secure and fair? Kerry L. Bass has. He is here to share his insight and tell us about some vital continuous improvement work happening in the US around our election process. 
Kerry L Bass   
Kerry Bass is the CEO and founder of Potential To Reality Consulting, specializing in organizational transformation, operational excellence, and change management.
For over 25 years, Kerry has been leading and supporting transformation and organizational change for governmental agencies.  
In addition, he has been bringing changes in commercial and not-for-profit enterprises.
Kerry Bass has received a Master of Business Administration from the Goizueta School of Business at Emory University. Bass has attained a Lean Six Sigma Master Black Belt Certification as instructed by Dr. Gregory Watson and holds a Project Management Professional certification from PMI.
KEY TOPICS IN THIS PODCAST:
00:05:18 The complexity of election systems
00:12:58 Quality is multi-level and customer-focused.
00:20:19 Election integrity and voter accessibility.
00:21:22 Improving election accessibility is crucial.
00:31:23 Technology can increase voter acceptance.
00:33:11 Management of registration records. 
00:38:29 Improving election processes and integrity.
00:42:42 Continuous learning is essential.
KEY TAKEAWAYS 
Voter participation and civic responsibility are highly significant in the election.

Voter expectations include fair elections, accurate vote counting, and the prevention of ineligible voters from casting ballots. 

Throughput and accessibility are critical factors in improving elections, such as reducing wait times and ensuring equitable access to polling places. 

Technology, such as electronic voting systems and ballot tracking, can enhance transparency and help voters that their votes are there.

Elections in the US are run differently from state to state, with each state responsible for administering its elections. 

The complexity and lack of familiarity with the election process contribute to a lack of trust in election results.
Memorable Quotes From Kerry L Bass 
"The right to vote is key to the fundamental operations of democracy."
CONNECT WITH Kerry L Bass  
Website:  https://makingitreality.com/   
LinkedIn: https://www.linkedin.com/in/kerrylbass/