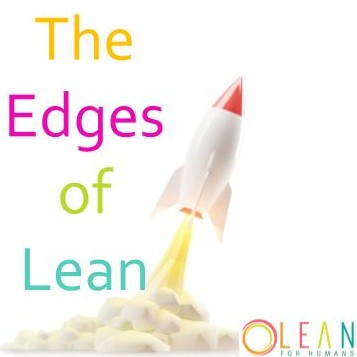 The Edges of Lean explores topics in continuous improvement (lean thinking, creative problem solving, six sigma) that get overlooked. Meet the people practicing lean in odd places or with different twists, always with a focus on respect for people and continuous learning.
Episodes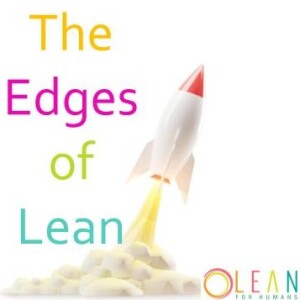 Thursday Nov 09, 2023
Thursday Nov 09, 2023
Robert Indries started his career as an engineer and has taken that scientific and analytical approach into his successful entrepreneurial business career. The general belief is that engineers are not good at the people stuff, but Robert turns that idea on its head. I was curious how he used his learnings as he built his businesses to understand better how to help his clients. He joined me at the Edges of Lean to generously share his insights.
Robert Indries   
Robert Indries, an entrepreneur and strategist, began his journey in a small Romanian town. With humble roots, he adopted the belief: "You can achieve anything, no matter where you are now."
Earning his master's degree in information technology project management, Robert built an 8-business empire generating seven figures annually. He traveled and visited 17 countries and spoke to thousands of people in 3 languages. Robert has accumulated over 500 million USD in client business value and delivered over 200 projects across 19 sectors and industries.
KEY TOPICS IN THIS PODCAST:
00:01:59 Pursuing engineering at a young age.
00:06:19 Thinking like an engineer.
00:10:05 Reality vs Utopia.
00:13:17 Four types of personalities.
00:16:08 Our natural and adaptive selves.
00:25:03 Focusing on others to win.
00:29:01 Ethical business recommendations.
00:30:32 Taking midday naps at work.
00:34:03 Taking productive breaks.
00:40:19 De-risking their business is the best thing you can do as a consultant.
00:42:28 The value of building a brand.
00:46:37 Stop thinking people should be.
00:49:06 Accepting people for who they are
KEY TAKEAWAYS
The importance of continuous improvement in business
The role of engineering mindset in business success
Understanding and working with different personality types
The power of listening and being customer-focused
The value of data-driven decision-making
Balancing personal and professional goals as a leader
The impact of inclusivity and diversity in the workplace
The benefits of taking breaks and prioritizing self-care
Using data to identify areas for improvement in marketing, sales, HR, and finance
The importance of testing and adapting strategies for optimal results
Memorable Quotes From Robert Indries
"If the mission is important enough, you will find a way to work with anyone."
CONNECT WITH Robert Indries 
Website:  https://robertindries.com/
LinkedIn:https://www.linkedin.com/in/robertindries
Facebook: https://www.facebook.com/RobertIndriesOfficial?_rdc=1&_rdr
Twitter: https://twitter.com/robertindries