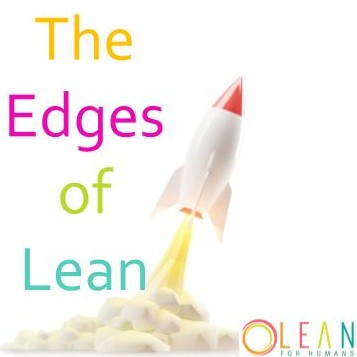 The Edges of Lean explores topics in continuous improvement (lean thinking, creative problem solving, six sigma) that get overlooked. Meet the people practicing lean in odd places or with different twists, always with a focus on respect for people and continuous learning.
Episodes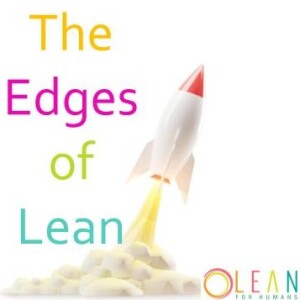 Wednesday Mar 01, 2023
Wednesday Mar 01, 2023
Elisabeth Swan just wrote a book – which is not surprising because she's done it before, but this one is different. This time Elisabeth wrote and illustrated the book – in fact the illustrations are what communicate the great ideas she is sharing.   And Elisabeth, consultant, teacher, writer, is adding "artist" to her resume.
In addition, she has an English degree and is a consultant in the operational excellence world. She believes that her background in English translates to being a translator and a storyteller. This has influenced the work she does in helping people understand and enjoy difficult topics, such as statistics. She also has a drive to find a better way, which she realized from problem solving as a child. This has led her to Lean Six Sigma as a way to teach and help others.
Let's hear more and how that happened.
Elizabeth Swan
Elisabeth, a Six Sigma leader and President of Swan Consultancy and Associates, with a passion for problem-solving. She is also a co-founder of the Just-in-Time Café, a co-author of The Problem-Solver's Toolkit, and an avid traveler, consultant, coach, and educator. She is empowering individuals to unlock their potential and drive success through improved soft skills. Let her guide you to new heights of collaboration, creativity, and effective communication in the workplace.
KEY TOPICS IN THIS PODCAST:
0:03: 45 – Transformative power of language
0:07:00 – The art of problem-solving
0:09:57 – The art of learning from other's perspectives
0:12:58 – Importance of avoiding outer noises
0: 15:51 – Impact of emotions in illustration and real-world
0:17: 35 - The profound role of effective storytelling
0:22: 05 - The importance of effective communication in corporate
0:25:13 – Benefit of leveraging soft skills
0:28:43 – Role of six sigma skills in team management and leadership
0:31: 30 – The Importance and benefits of six sigma learning
0:35:55 – The impact of community engagement 
 KEY TAKEAWAYS
Confidence in problem solving allows individuals to face challenges with a positive mindset, embrace ambiguity and uncertainty, and explore creative and effective solutions.
To be your authentic self, it is important to avoid the outer voices and distractions and focus on your own values, beliefs, and priorities.
Understanding emotions can improve communication, productivity, decision-making, and helps leading to a more positive life.
Storytelling is a powerful tool that can connect people with their emotions by your story and give an easy deeper and more meaningful understanding of themselves and others
In order to be a good leader and team manager you should have effective communication, as it helps in clarity, transparency, collaboration, and trust among team members.
Soft skills help individuals understand the complexities of the corporate world by improving communication, problem-solving, and interpersonal relationships.
Cultural engagement can give mutual understanding, appreciation, and respect between diverse individuals and communities, promoting a more inclusive and tolerant society
Memorable Quotes From Elisabeth Swan
'It's intangible skills that make people want to work with you.'
Find Elisabeth: 
JITCafe.com
elisabeth@JITCafe.com

Co-author, The Problem-Solver's ToolKit: A Surprisingly Simple Guide to Your Lean Six Sigma Journey