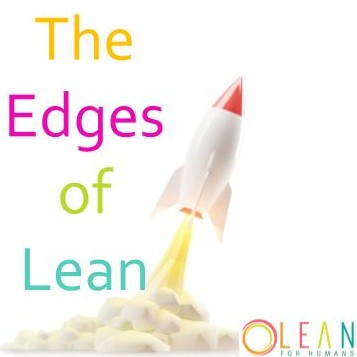 The Edges of Lean explores topics in continuous improvement (lean thinking, creative problem solving, six sigma) that get overlooked. Meet the people practicing lean in odd places or with different twists, always with a focus on respect for people and continuous learning.
Episodes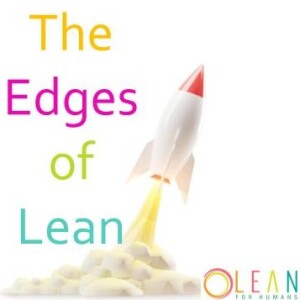 Wednesday Mar 22, 2023
Wednesday Mar 22, 2023
Every time we use our lean practices to define and solve a problem, we create knowledge.  How can we improve our organizational recognition and management of all that newly created knowledge – which is key to not having the same problem occur again?  It turns out that knowledge management itself requires a process and continuous improvement and Dr. Cindy Young is here to share her insights.
Cindy is the Founder/CEO of CJ Young Consulting, LLC, a knowledge management consulting firm, and Curriculum Development and Training Lead with Leidos in Virginia Beach after retiring as a Surface Warfare Officer with 23 years in the U.S. Navy. She holds professional certifications as a PMP, LSSMBB, and CMQ/OE. Cindy has written for Harvard Business Review and is a Management columnist for ISE Magazine. In September 2020, she gave a TEDx Talk called "A Knowledge Mindset: What You Know Comes from Where You Sit." In February 2023, her book, The Knowledge Management Memory Jogger®, was published by Goal/QPC.
KEY TOPICS IN THIS PODCAST:
00:02:40 – Definition of knowledge management
00:04:44 – Importance of documentation of process improvement
00:06:38 – Managing tacit knowledge in the workplace and strategies for sharing it
00:12:51 – Tips for managing a remote working team and prioritizing knowledge management
00:19:00 – Machine vs. human-centric management
00:22:20 – The Knowledge Management Memory Jogger
00:27: 20 – Knowledge management and organizational culture
00:29:28 – Power and mode of sharing knowledge
00 32: 10 – Knowledge findability and professional knowledge management
00:36: 20 - Knowledge management as a core competency and placement of knowledge manager
 KEY TAKEAWAYS 
Knowledge management is the process of understanding, sharing, and managing information an organization.

Documentation of process improvement helps ensure transparency, efficiency, and knowledge sharing.

Tacit knowledge can be acquired from other people's lives and past experiences, and can used by finding a mentor in a related field or process.

Establish a rhythm for your team that includes time for management and action. In return, it will enable each team member to contribute their knowledge and experience to the group.

Knowledge management memory jogger encourages organizations to foster communication between departments and break down silos. It allows personnel to understand their roles and how they can work together.

Leaders should create a culture of knowledge sharing, where collaboration is highly promoted, and respected, allowing colleagues to learn from mistakes and empower each other.

Knowledge findability: knowledge managers must be skilled in research, communication, collaboration, and understanding organizational structures and systems. 
Memorable Quotes From Dr. Cindy J Young
"Professionally managing knowledge requires special skills to organize information, break down silos, and make knowledge accessible, but one also needs to know how to communicate with people who may be withholding information."
CONNECT WITH DR. CINDY J YOUNG
Website: https://www.cjyoungconsulting.com/ 
Email: Cindy@cjyoungconsulting.com
LinkedIn: https://www.linkedin.com/in/drcindyyoung/ 
Twitter: https://twitter.com/drcynthiajyoung?lang=en