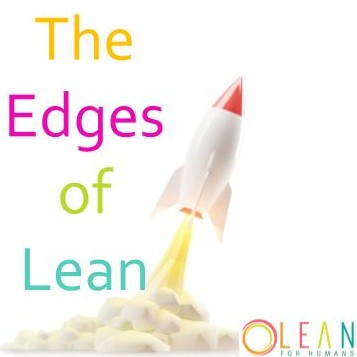 The Edges of Lean explores topics in continuous improvement (lean thinking, creative problem solving, six sigma) that get overlooked. Meet the people practicing lean in odd places or with different twists, always with a focus on respect for people and continuous learning.
Episodes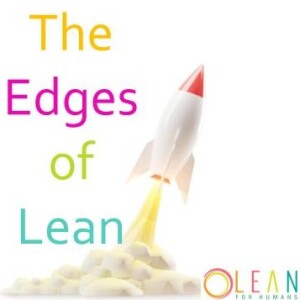 Friday Mar 31, 2023
Friday Mar 31, 2023
The bots are here, and lean and continuous improvement practitioners see that organizations are eager to take advantage of the capabilities of artificial intelligence – or my guest Lauren Hisey calls it, intelligent automation. Lauren is here to demystify AI and share how continuous improvers can make peace with it – and use it effectively in improvement work. And, we are going to hear about her 100 Lunches project. Lauren embraces and overcomes the challenges that other people prefer to avoid. She has an immense passion for continuous improvement and loves to show others how to use it effectively in their businesses and organizations.
Lauren Hisey  
Lauren Hisey is a dynamic person with a wealth of experience as an employee and business owner. She is passionate about innovation and creativity and has worked across various fields, such as TA/HR, Sales, Operations, Product Leadership, and Technology. Lauren is a natural problem solver who approaches each day with vigor and enthusiasm, leveraging her extensive knowledge of Lean Six Sigma to help companies achieve sustainable growth. She has spent over a decade working with companies of all sizes as a coach, consultant, trainer, and speaker, honing her skills and imparting her expertise to businesses, universities, podcasts, and networking groups. 
KEY TOPICS IN THIS PODCAST:
0:00:02 – Exploring intelligent automation and continuous improvement with Lauren Hisey

0:02:42 – Conversation on automation and lean six sigma with Lauren

0:05:09 – Exploring automation and technology: a conversation with a systems engineer

0:06:46 – Heading: exploring automation and artificial intelligence in business

0:09:43 – AI and automation in the lean transformation

0:15:06 – Conversation on knowledge management and virtual assistance tools

0:17:31 – Improving customer experience through automation and data analysis

0:20:04  – Improving customer experience through intelligent automation and AI

0:22:05 – The intelligent automation and lean transformations

0:24:19 – Empowering citizen developers and creating a center of excellence for automation and quality

0:30:12 – Conversation on process discovery and business process management

0:37:32 – Networking: taking risks and learning from others

0:40:58  – Advice for young professionals on networking and learning
KEY TAKEAWAYS 
Do not be afraid to go out there and meet someone new.

When you are networking, it is not about you. It is always about how you can help the other person.

The biggest thing is getting to know people and maybe understanding how you can help them instead of looking to be helped.

When it comes to IT in operations and sales, we always try to start small. But at the end of the day, the biggest thing is having where you create partnerships. 

When we talk about IT and automation, most people are concerned. However, the earlier you adopt it, the better success along the way. 

Technology and continuous improvement go together because development of AI is continuously improving.

Despite much advancement in AI and automation, it is "still a kid" and in the learning process.

Technology is a tool more than a solution, and we must use the tools in the right way. 
Memorable Quotes From
"Network and be open for learning and if you have a chance to find a mentor, don't miss it. Because, they have gone through most of the trouble and will answer your questions when needed."
CONNECT WITH 
Linkedin: https://www.linkedin.com/in/laurenhisey 
Website: https://laurenhiseyconsulting.com/ 
Instagram: https://www.instagram.com/laurenhiseyconsulting/