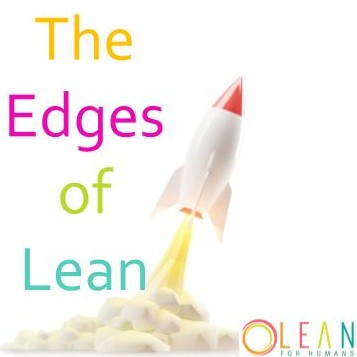 The Edges of Lean explores topics in continuous improvement (lean thinking, creative problem solving, six sigma) that get overlooked. Meet the people practicing lean in odd places or with different twists, always with a focus on respect for people and continuous learning.
Episodes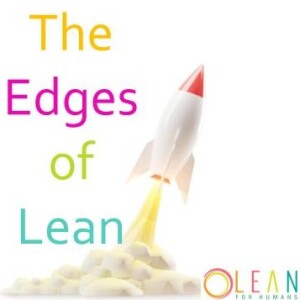 Wednesday Apr 12, 2023
Wednesday Apr 12, 2023
Jim Gitney has been coaching and consulting for decades and, over the years, has seen many strategies fail because of poor execution. He knew there had to be a better way to bridge strategy and results. He developed the Business Hierarchy of Needs to clearly show how to make the decisions that lead to excellent execution of strategy. Let's hear Jim's approach from him and discuss how it relates to lean and continuous improvement approaches.
Jim Gitney
Jim Gitney is an experienced strategy, operations, and supply chain expert with over 45 years of experience working for startups to Fortune 50 companies. He is the author of "Strategy Realized – The Business Hierarchy of Needs - Turning Strategy Into Results" and the Founder and CEO of Group50 Consulting. Jim has extensive experience running large global operations and working with boards, business owners, and executives on developing and implementing transformative strategic initiatives. He has worked with various industries, including consumer and industrial products, government, aerospace, professional services, healthcare, big data, and high-tech. Jim has been instrumental in developing and implementing dozens of global business strategies, 11 operational and financial restructurings, and adapting blockchain to the supply chain.
KEY TOPICS IN THIS PODCAST:
0:00:00 - Bridging strategy and results to achieve continuous improvement
0:05:17 - The benefits of empowering employees 
0:10:53 - Leveraging people for enlightened leadership
0:16:22 - Setting goals to achieve business growth and resonating with younger generations
0:18:31 -  Leadership, sustainability, and diversity in the workplace
0:26:33 - Business hierarchy of needs and engaging stakeholders in strategic planning
0:33:20 - Utilizing the five why and five how exercises to refine strategic goals
0:35:42 - The benefits of implementing lean strategies in business
0:41:16 - Strategy realize the business hierarchy of needs
0:44:05 - Tools to improve speed to market in research and development
0:49:58 - Achieving your most important goals in business
KEY TAKEAWAYS
Leaders need to change their thinking to understand the value of their employees.

Bridging strategy and results are critical for achieving continuous business improvement.

Empowering employees has numerous benefits for organizations, including increased productivity and employee satisfaction.

Enlightened leadership requires leveraging the potential of people within an organization.

Setting goals is essential in achieving business growth and resonating with younger generations.

Leadership, sustainability, and diversity are essential in building a successful workplace.

The Five Why and Five How exercises can help refine strategic goals and improve decision-making.

Implementing lean strategies can help streamline processes and improve business efficiency.

Using proper tools and procedures can enhance the pace of bringing research and development to the market.

Achieving the highest goals in business requires a focused approach and consistent effort.
Memorable Quote from Jim Gitney
"Business leaders who are enlightened and who understand that they can leverage the skill sets inside their organization can help not only the business needs but also the personal needs of the people in their workforce."
CONNECT WITH Jim Gitney
Website: https://www.group50.com/ 
LinkedIn: https://www.linkedin.com/in/jgitney/ 
Instagram: https://www.instagram.com/group50consulting/ 
Twitter: https://twitter.com/jimgitney?s=20 
Facebook: https://www.facebook.com/jim.gitney/