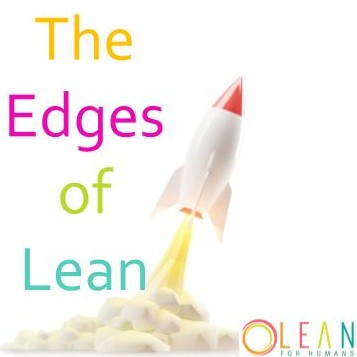 The Edges of Lean explores topics in continuous improvement (lean thinking, creative problem solving, six sigma) that get overlooked. Meet the people practicing lean in odd places or with different twists, always with a focus on respect for people and continuous learning.
Episodes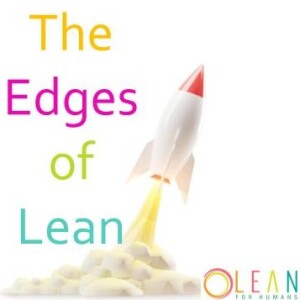 Monday May 22, 2023
Monday May 22, 2023
Catherine Llewellyn is a humanistic psychologist who coaches and consults with business leaders who want to "go up a level" whether that is personally or in their business. I spoke with Catherine here at the Edges of Lean to learn what humanistic psychology is and how she helps these leaders raise their consciousness and reach their next level. She delves into the challenges faced by individuals in organizations when generating new ideas. 
Catherine Llewellyn
Catherine Llewellyn is a Master Humanistic Psychologist who founded Yes You Now in 2020 to help high achievers achieve their personal and business goals while promoting free thinking and self-actualization. Her approach is based on the humanistic philosophical approach, physical embodiment, energy healing, and strategic creativity. Catherine has a profound familiarity with what it is to be a free-thinker and non-conformist, and she has worked with large-scale corporate leadership and transformation to align fiscal success with values-driven leadership and culture. Catherine now works directly with influential and successful entrepreneurs and leaders to help them achieve the Next Level in surprising and remarkable ways.
KEY TOPICS IN THIS PODCAST:
00:04:57 Lead with Consciousness and Compassion.
00:10:59 Purpose-driven change implementation.
00:17:13 Encourage strategic thinking in leadership.
00:20:48 Lead with intention and authenticity.
00:27:40 Develop human, inspirational leadership.
00:30:09 Be open and sensitive.
00:37:43 Grow and maximize potential.
00:41:05 Find your truth and transcend.
KEY TAKEAWAYS OF THIS PODCAST: 
Humanistic psychology is all about self-awareness and potential.

Respect for people is at the heart of lean principles. By valuing and understanding people better, we can build better leaders and create a healthy culture that supports transformation.

Personal growth is a factor in lean transformation. By connecting to our truth and transcending our limitations, we can achieve great success and fulfillment in our personal and professional lives.

Connection is essential. In order to truly embody humanistic psychology principles, one must be willing to get over themselves and connect with others. 

Strategic thinking is a critical component of successful leadership involves taking a step back and looking at the big picture, considering the context of the organization and its goals.
Memorable Quote from Catherine Llewellyn
"I would say to a young person, sit down and work out what questions you'd like to get answers to."
Connect with Catherine Llewellyn
Podcast:  Truth & Transcendence - https://podcasts.apple.com/gb/podcast/truth-transcendence/id1576720874