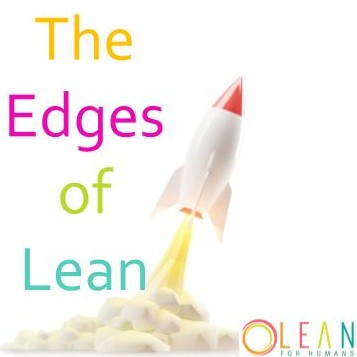 The Edges of Lean explores topics in continuous improvement (lean thinking, creative problem solving, six sigma) that get overlooked. Meet the people practicing lean in odd places or with different twists, always with a focus on respect for people and continuous learning.
Episodes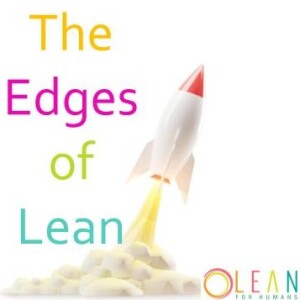 Wednesday Jul 26, 2023
Wednesday Jul 26, 2023
When you work with your employees or clients, what assumptions are you making about their reading skills? If you are like me, you might assume that almost everyone you work with reads easily, but that is likely untrue. Lois Letchford joined me at the Edges of Lean to talk about her experience as the parent of a child with dyslexia and how lean thinkers can help to create success for adults with dyslexia. Lois Letchford has written a book about her experiences called "Reversed: A Memoir."
Lois Letchford 
Lois Letchford's powerful memoir "Reversed" chronicles an extraordinary personal journey of overcoming daunting odds with inspiration and hope. Possessing a Master of Science in Literacy and Learning from the University at Albany and experience as a Reading Specialist at East Derwent Primary School, Lois stumbled upon her own previously undiagnosed learning difference at 39 while teaching her second son to read. This discovery set her on an unwavering pursuit for answers. With sheer determination and unyielding resilience, Lois confronted challenges and battled self-doubt head-on, proving that no obstacle is insurmountable. 
As the founder of Lois Letchford Language, Literacy, and Learning tutoring, she is dedicated to assisting others facing similar challenges. "Reversed" serves as a beacon of hope, sharing Lois' mission and vision of empowering individuals with dyslexia.
KEY TOPICS IN THIS PODCAST:
00:02:58 - Frustration with traditional reading methods
00:03:09 - Captain Cook and exploration.
00:05:29 - The importance of engaging students' curiosity in learning
00:07:05 - Curiosity and brain power.
00:08:28 - The benefits of personalized and engaging teaching methods
00:10:53 - Reading difficulties among adults.
00:10:11 - The ongoing challenges of reading as an adult with dyslexia
00:14:23 - Strengths and weaknesses
00:18:00 - Embracing Differences and Dyslexia
00:24:22 - The cost of writing books.
00:30:05 - Reading disabilities and learning.
00:35:11 - Creating a safe environment.
00:36:44 - What does inclusion mean?


KEY TAKEAWAYS 
Fostering a love of learning and curiosity is crucial for children with reading disabilities.

Reading difficulties affect a significant percentage of adults in the workforce.

Creating a safe and inclusive environment is essential for individuals with reading disabilities to thrive in the workplace.

Writing reviews significantly impacts the visibility and success of books and podcasts.

Reviews provide valuable feedback and validation for authors and creators.

Positive reviews boost authors' confidence and encourage them to produce more quality content.

Leaving reviews is an impactful yet simple way for audiences to support authors and creators.

Practicing empathy leads to a better understanding of different perspectives and abilities.

Withholding judgment creates space for open-mindedness in interactions.

Considering underlying factors beyond the visible deepens communication.

Pausing before responding fosters inclusivity and effective interactions.
Memorable Quotes From Lois Letchford
"Reading is actually about emotions."
CONNECT WITH  Lois Letchford
Email: LETCHFORDLOIS@GMAIL.COM
Website: https://www.loisletchford.com/ 
LinkedIn: https://www.linkedin.com/in/loisletchford/ 
Twitter: https://twitter.com/letchfordlois 
Instagram: https://www.instagram.com/loisletchford/ 
Youtube: https://www.youtube.com/channel/UCW-eC1bd7uZBizY-rzWhrQQ