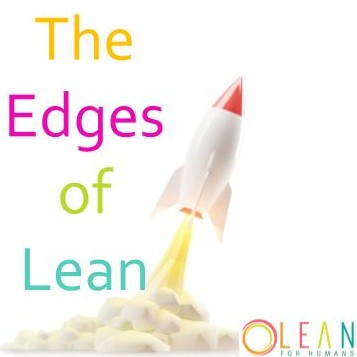 The Edges of Lean explores topics in continuous improvement (lean thinking, creative problem solving, six sigma) that get overlooked. Meet the people practicing lean in odd places or with different twists, always with a focus on respect for people and continuous learning.
Episodes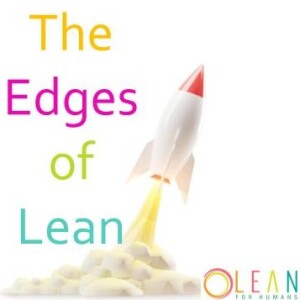 Wednesday Apr 06, 2022
Wednesday Apr 06, 2022
The connection between Lean and Agile is widely misunderstood.
 In this podcast we
will answer all your questions about these two different approaches.
Join us as Samuel Gregory explains when an agile approach is needed and what's really behind the word.
SAMUEL GREGORY
Samuel Gregory is the founder of
Jupiter and the Giraffe
, a website
design consultancy as well as hosting the weekly
That Tech Show
Podcast
. 
During his time Samuel has helped world-class tech companies like
Netflix and Corning as well as Conde Nast build engaging and
experiential websites, working as both an engineer, leveraging his
experience coding since the early 2000s as well as a technical program
manager and a project manager.
Using his experience and appreciation for creativity gathered during
his time at Framestore, Samuel has also consulted with UI designers
and user experience designers on many digital products.
With this experience, Samuel has seen many of the ups and downs
that can happen on website projects from both the technical side and the business side. He uses this knowledge, along with his ability to communicate complex, technical ideas into more accessible language teaching what he believes is expected in modern website development. This streamlined approach helps to keep both clients and teammates working effectively together 
CONNECT WITH SAMUEL
LinkedIn:
https://www.linkedin.com/in/samgregorydigital/
Website :
https://www.thefullstackagency.xyz/
Book:
https://www.thefullstackagency.xyz/books/lingo-agile-book
Key Topics in this podcast:
●
Samuel's career background
●
How he came up with the name of his company
●
What is Agile and its connection to Lean?
●
Simplifying the term "Agile"
●
Why some people dislike Agile
●
The history of the connection of Agile and lean
●
How Agile originated from Lean
●
Interactivty of
websites and Its benefits for
companies
●
What needs to change in education to help
industry to focus on learning and not just delivering
●
Samuel's advice for the young people who just started out their
career
KEY TAKEAWAYS
●
Agile is an iterative approach to project management and
software development that helps teams deliver value to their
customers faster and with fewer headaches.
●
An agile team delivers work in small, but consumable,
increments. Requirements, plans, and results are evaluated
continuously so teams have a natural mechanism for responding
to change quickly.
●
Scrum is a framework that helps teams work together. Much like
a rugby team (where it gets its name) training for the big game,
scrum encourages teams to learn through experiences, self-
organize while working on a problem, and reflect on their wins
and losses to continuously improve.
●
Kanban is a popular framework used to implement
agile
and
DevOps
software development. It requires real-time
communication of capacity and full transparency of work.
●
Agile isn't required for for building websites but
may be more appropriate for software product development.
Memorable Quotes From Samuel Gregory
''Whenever you encounter something, whenever you see something
new, don't just observe it, and let it fly by. Go down
that rabbit hole! I am 
encouraging you to follow your nose."