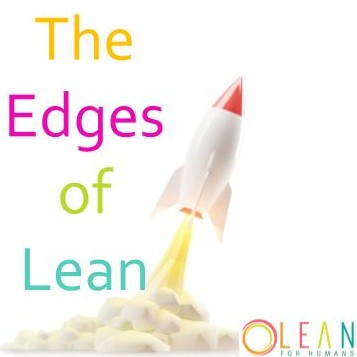 The Edges of Lean explores topics in continuous improvement (lean thinking, creative problem solving, six sigma) that get overlooked. Meet the people practicing lean in odd places or with different twists, always with a focus on respect for people and continuous learning.
Episodes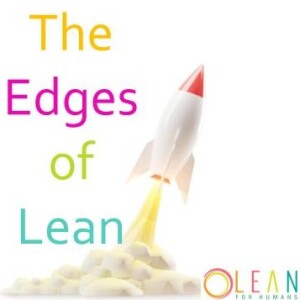 Wednesday May 03, 2023
Wednesday May 03, 2023
Are you thinking of writing a book? Did you write a book? Are you wondering about getting your book out in the world? College media instructor Karl W. Beckstrand is the best-selling author/illustrator of twenty-seven multicultural/multilingual books. He is here at the Edges of Lean to help us take advantage of his lessons learned with writing and publishing.
Karl Beckstrand
Karl Beckstrand is a college media professor and the founder of Premio Publishing, which has over 200 multicultural offerings. He values cultural diversity and collaborates with illustrators from Latin America, Europe, and Asia. Beckstrand has lived in Chile, worked as a Spanish-English interpreter, and visited various countries. He is passionate about using the arts to promote literacy and help people realize their worth and potential, regardless of their background.
KEY TOPICS IN THIS PODCAST:
0:00:00 - Karl Beckstrand: best-selling author and illustrator of 27 multicultural multilingual books
0:03:05 - Exploring the pros and cons of traditional publishing vs. self-publishing
0:04:57 - The benefits of long-term book marketing
0:14:58 - S,elf-publishing and the financial side of the process
0:17:15 - Marketing strategies for self-publishing a book
0:22:44 - Writing and marketing a book
0:24:58 - Writing a book and marketing strategies
0:26:41 - Learning from failure and continuous improvement
0:29:31 - Writing for young people: approaches and beta readers
0:31:52 - Self-publishing and book bannings
0:37:02 - Book selection and curation in libraries
KEY TAKEAWAYS:
Self-publishing is quicker and allows the author more control over marketing, content, and finances, while working with a big publishing house requires finding an agent and can take more time.
Self-publishing has become more accessible, leading to a surge of books to publish, but the quality is improving due to the experience gained by writers.
Technology can impact the book industry, making it easier to find high-quality writing.
Ideas can come in the form of complete stories or just snippets, and it is crucial to write them down before they slip away.
The importance of being a prolific writer, constantly jotting down ideas, and having a bank of inspiration to draw from.
While working with a publisher, authors may not receive the marketing support they expect, and authors need to take charge of marketing their books.
Carl stresses the importance of perseverance in the publishing industry and encourages authors to keep pushing their work, no matter how long ago it was published.
It is essential to consider the target audience when writing for children, including their age range and interests.
Editing services provide different perspectives, which is valuable for improving the quality of a book.
Memorable Quote from Karl Beckstrand
"We live in a wonderful age where you could just go online and look up something you don't know."
Connect with Karl Beckstrand
LinkedIn: https://www.linkedin.com/in/karlbeckstrand/
Instagram: https://www.instagram.com/karlbeckstrand/?hl=en
Facebook: https://www.facebook.com/KarlBeckstrand.AuthorSpeaker/